Meet the brave and couragous kids who have called Ronald McDonald House Charities Sydney their home
MEET CARLO
Carlo Moore looks like your average 12-year old, but as the old saying goes, never judge a book by its cover. Beneath the surface of this charismatic and happy adolescent lies a complex and life-changing health issue that has impacted not just Carlo's day-to-day, but that of his parents and sister Grace. What started out as severe reflux disease at five-years old has become something much more complicated: gastroparesis. This condition means his stomach doesn't empty and he requires tube feeding overnight.
While there is no cure for Carlo's condition, he and his family live in hope that one day soon, things will change, allowing him to lead a life similar to that of his friends, away from hospitals, surgery and as he puts it, "away from his tubes".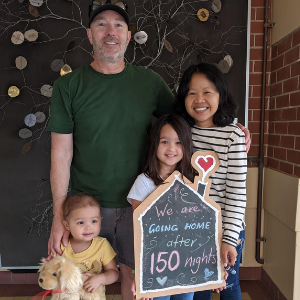 MEET ELLIE
A fever may be common in children, but for Ellie it meant a life-changing diagnosis for her and her entire family. Being at RMHC Sydney for them meant "an umbilical cord, if something is wrong you can go immediately to the hospital […] knowing that every night you have a place to sleep and have a shower, was a big help"
Ellie is a lovely and bubbly 3-year-old girl. She loves to sing nursery rhymes and play with her older sister, Lexie, all day, every day. Her parents, Glenn and Lovella, always have a very positive energy around them and enjoy spending time with their girls as much as they can.