Welcome to our inaugural golf day Swing Fore the Kids.
You are invited to join us at one of New South Wales top ten golf courses, St. Michael's Golf Club. Set atop the cliffs of Little Bay and offers spectacular 180 degree uninterrupted views of the Pacific Ocean as you play 18 holes.

Swing Fore the Kids is the perfect way to tee off 2022 and enjoy a round of golf with your mates, all in support of sick kids! You will enjoy a private morning on the green, a catered buffet lunch, beverages, networking opportunities, guest speakers and an auction.

You will be helping us raise vital funds and ensure we are able to provide the support our families need without them having to worry about a place to stay whilst their child is receiving lifesaving treatment.
Secure your place today and help us continue keeping families close.
.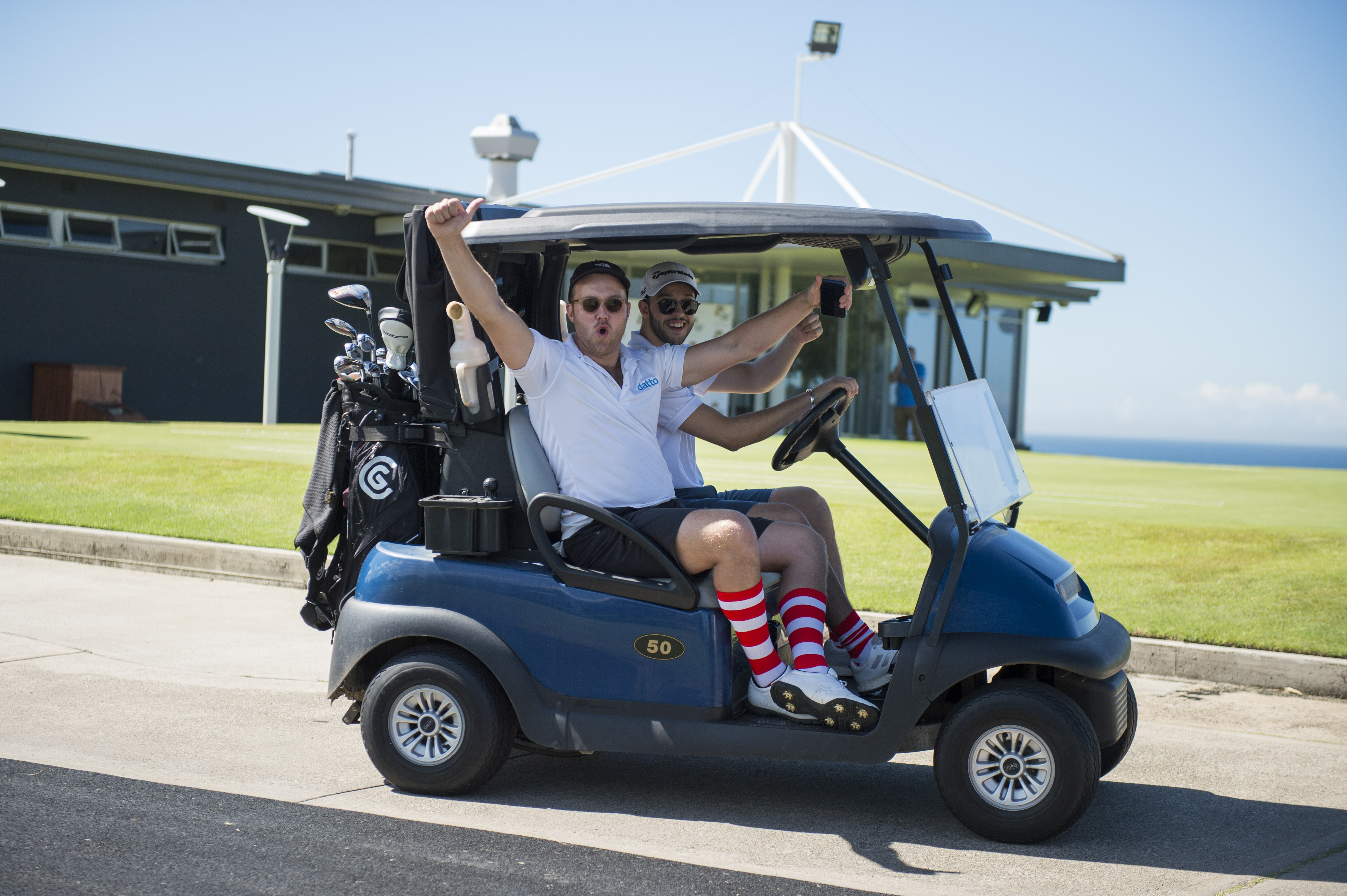 Event Details

Date: Friday, 16 September 2022

Time: 7.00am - 3.00pm (7.00am registration and breakfast. 8.00am tee off)

Venue: St. Michael's Golf Club, Jennifer Street Little Bay

Tickets: Single player, group of four
Tickets include:
A

private morning on the green



Golf cart (one per two players)


Breakfast

Buffet lunch

Guest speakers

On-site raffles

Networking opportunities

Free parking
.
Partner with RMHC Sydney for Swing Fore the Kids

Looking for a way to network with clients, reward your staff, market your company and raise vital funds for seriously ill children and their families all at the same time? You can check out the sponsorship opportunities here.

For all sponsorship enquiries please contact Jamie Hardy, Partnership and Fundraising Executive jamie.hardy@rmhc.org.au

RMHC Sydney is more than a place to sleep…
At RMHC Sydney, we are privileged to meet some of the most resilient and positive families that there are and yet they are living this news for real.
In times like this, you come to realise what really matters - family.
RMHC Sydney located in Randwick gives seriously ill children the best gift of all – their families. A family to lean on when you are feeling your worst and a family to celebrate the wins with. A family who just lets you be you.
Our House is a warm and supportive home-away-from-home for families of children travelling to Randwick for treatment at the Sydney Children's Hospital.
At RMHC Sydney, we are committed to providing family-focused care allowing families to stay by their child's side during their treatment at the Sydney Children's Hospital.
Our communal facilities help to create a social and supportive environment and offer a few of the comforts of home that make life just that little bit easier.
For more information about RMHC Sydney please visit our website.